Date: May 12, 2021 | Time: 10:00 am PST
Overview
The high-speed real-time PCR on a microchip opens a new era for tests in industries and laboratories. The method provides sensitive, specific, and fast analysis using fewer reagents and consumables.
For COVID-19 detection, Lumex Instruments developed a microchip RT-PCR system for saliva samples based on PCR analyzer AriaDNA. The system uses a pre-loaded microchip kit with the US CDC recommended primers & probes lyophilized in the microchip for testing of the SARS-CoV-2.
Among the companies that have already started using AriaDNA, there is 1CareDiagnostics – one out of a hundred CLIA-certified labs across the USA licensed to use their Emergency Use Authorization (EUA) to perform COVID-19 testing. To achieve this, 1CareDiagnostics validated Laboratory Developed Test (LDT) using Lumex Instruments's microchip-based real-time PCR technology for SARS-CoV-2 detection in saliva samples.
During this webinar, our guest speaker from 1CareDiagnostic will share his insights and experiences about the process of LDT validation for CLIA-certified lab setting, equipment set-up, and sample preparation, and demonstrate examples and results of the clinical trial.
Speaker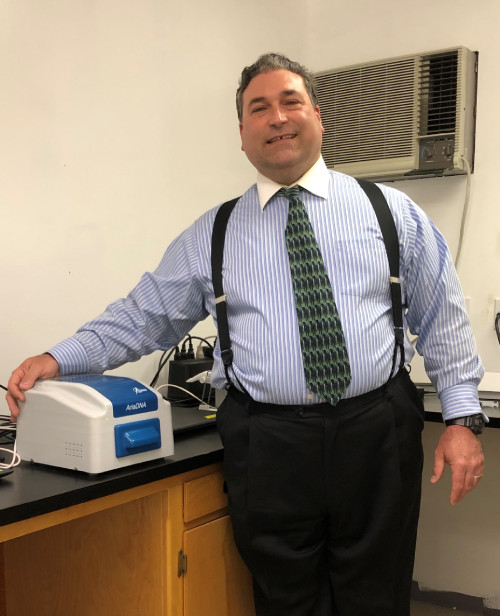 Gabriel Martinez, BS, MBA
Gabriel Martinez started his career thirty years ago working as a cancer research assistant in the Minority Biomedical Research Support scholarship program. In 2003, he became the Quality Manager at Biosearch Technologies in Novato. As Quality Manager, Mr. Martinez managed to validate PCR reagents for genomics and proteomics, organized, planned, and implemented the Quality Management System for ISO 13485 and cGMP compliance. Moreover, he was the management representative for audits by pharmaceutical customers and the CDC (Center for Disease Control).
Currently, Gabriel Martinez works as a CLA for 1CareDiagnostics in charge of Method Development and FDA compliance.